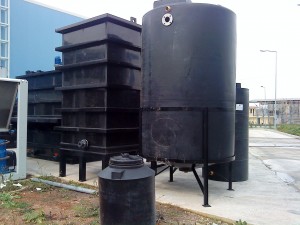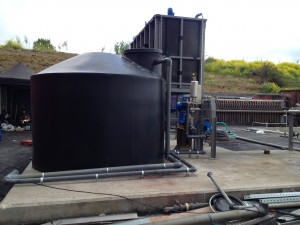 Physicochemical Treatment
The physicochemical treatment method is applied:
In waste without organic load but with high concentrations of inorganic pollutants (mainly metals).
As a pretreatment step to remove colloids, suspended solids, fats or mineral prior biological treatment methods.
In tertiary treatment to remove nutrients (in particular phosphorus) or other undesirable compounds after biological treatment.
This method is based on physico-chemical characteristics of compounds to removal and combine mechanical processes with chemical reactions.
Examples of such applications that SIRMET S.A. designs and manufactures  are:
Remove metal or inorganic compounds by flocculation, aggregation and precipitation (metalworking industry and steel structures).
Higher phosphorus removal by flocculation and separation by precipitation or filters (waste water).
Removal of suspended solids and fats (dairy and cheese factories, slaughterhouses, meat processing) through flocculation, agglomeration and flotation with dissolved air.
Removal of organic and inorganic pollutants in a sand filter arrays and activated carbon (waste water from agro facilities, waste water).
Destructive oxidation methods for the rapid removal of complex organic compounds by Fenton reaction (farms, photovoltaic panel manufacturing units, meat processing, etc.)
The physico-chemical method in combination with biological methods can process burdened wastewater so that treated may be placed under environmental safety, within the limits of existing environmental legislation.