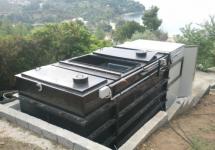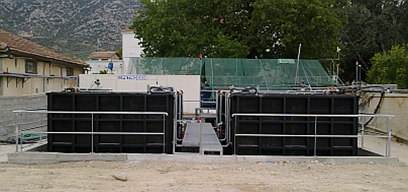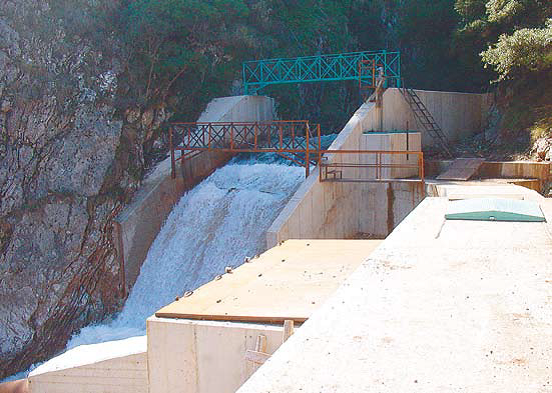 Compact MBR Units
SIRMET S.A. has an extensive experience in the field of wastewater treatment and offers integrated, efficient and reliable compact biological treatment units for small hotels and lodgments with capacities ranging from 25 m3/d up to 1000 m3/d .
The systems offered are able to work, with the appropriate modifications, and sewage in the case of remote housing.
The units are delivered ready for installation, plug and play operation with all the necessary equipment in container form.
It is the ideal solution for the following facilities:
Condos
Hotels
Tourist lodgments 
Camping and Camps
Small or Medium-sized housing settlements
Remote military camps
The offered systems apply the MBR method, which combines the conventional method of activated sludge by filtration (microfiltration or ultrafiltration – MF or UF).
Compared to the classic treatment systems, the MBR technology can achieve the best possible effluent quality (fully disinfected) in a simple and cost effective manner, thus allowing its use for irrigation or firefighting purposes.
To request a quote fill out and send us by email the questionnaire offer and we will contact you on your contact details.